NY Primary Price Movement - Market beats Politico?
Late yesterday evening a Federal SDNY Judge ruled that the NY Primary should go ahead. The primary's cancellation over a week ago caused roiling in the markets as Joe Biden shares had fallen to sub dime levels, where they were still trading up until yesterday evening.
As a great demonstration of the value of prediction markets for surfacing and sense making of news, PredictIt beat Politico coverage handily.
The actual ruling was posted here (note: without a timestamp). Politico coverage of the event is dated at 8:10pm Eastern, was a full hour slower than PredictIt's reaction and after the market had largely settled.
Meanwhile, traders had a full 8 minutes to profit on the move… if they were paying attention.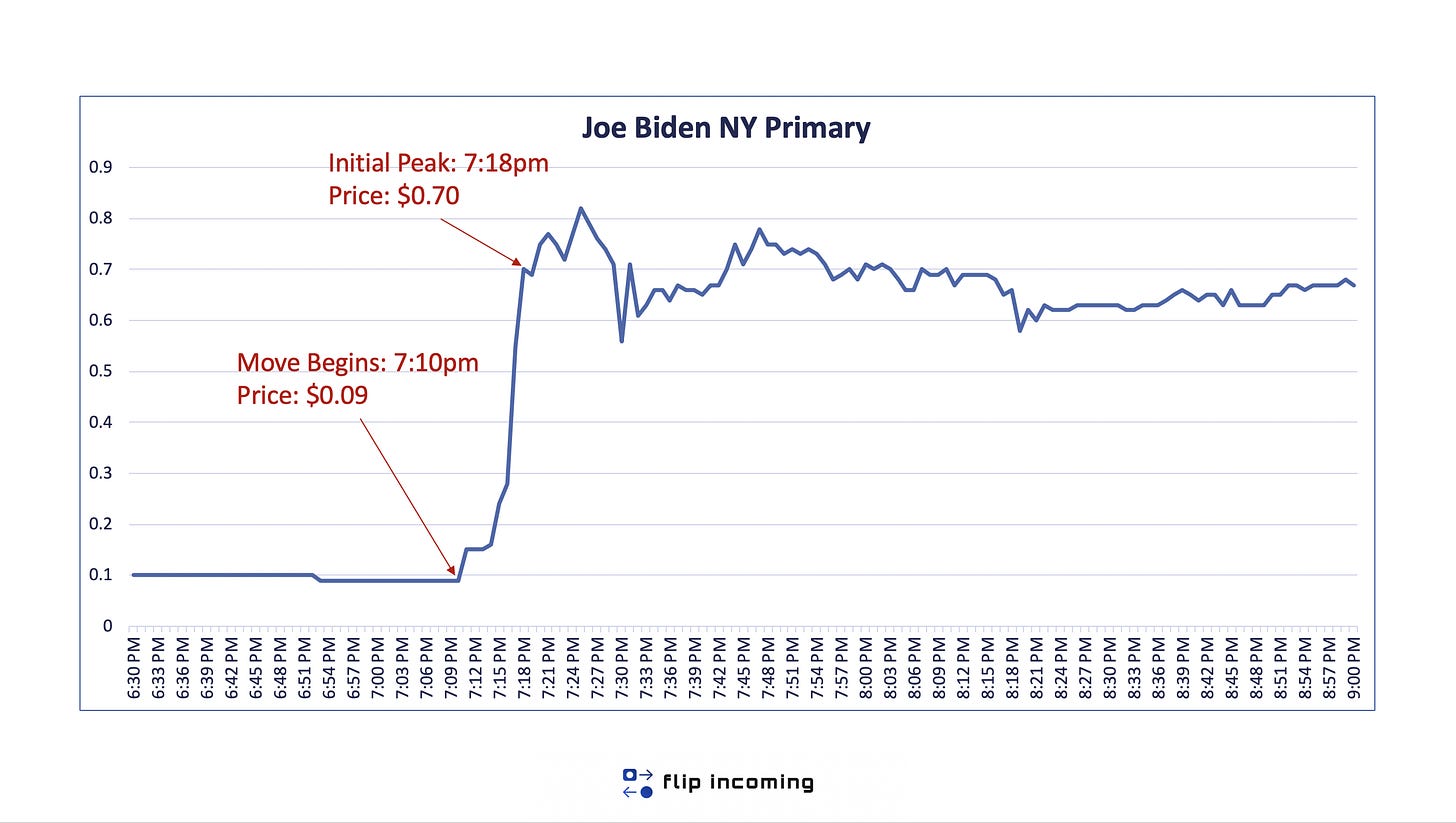 Want more of our highly detailed price analysis like this? Subscribe! And let us know where you'd like to see deep dives in the future.