Michael Flynn: Breaking down a big market move
Let's break down yesterday's move in the Michael Flynn clemency market after the DOJ moved to drop the case. The first major publication to break this was Politico, which dates its initial article at 1:57PM Eastern.
There was a meaningful market move from $0.35 to $0.31 that occurred nearly 45 minutes prior to that article posting.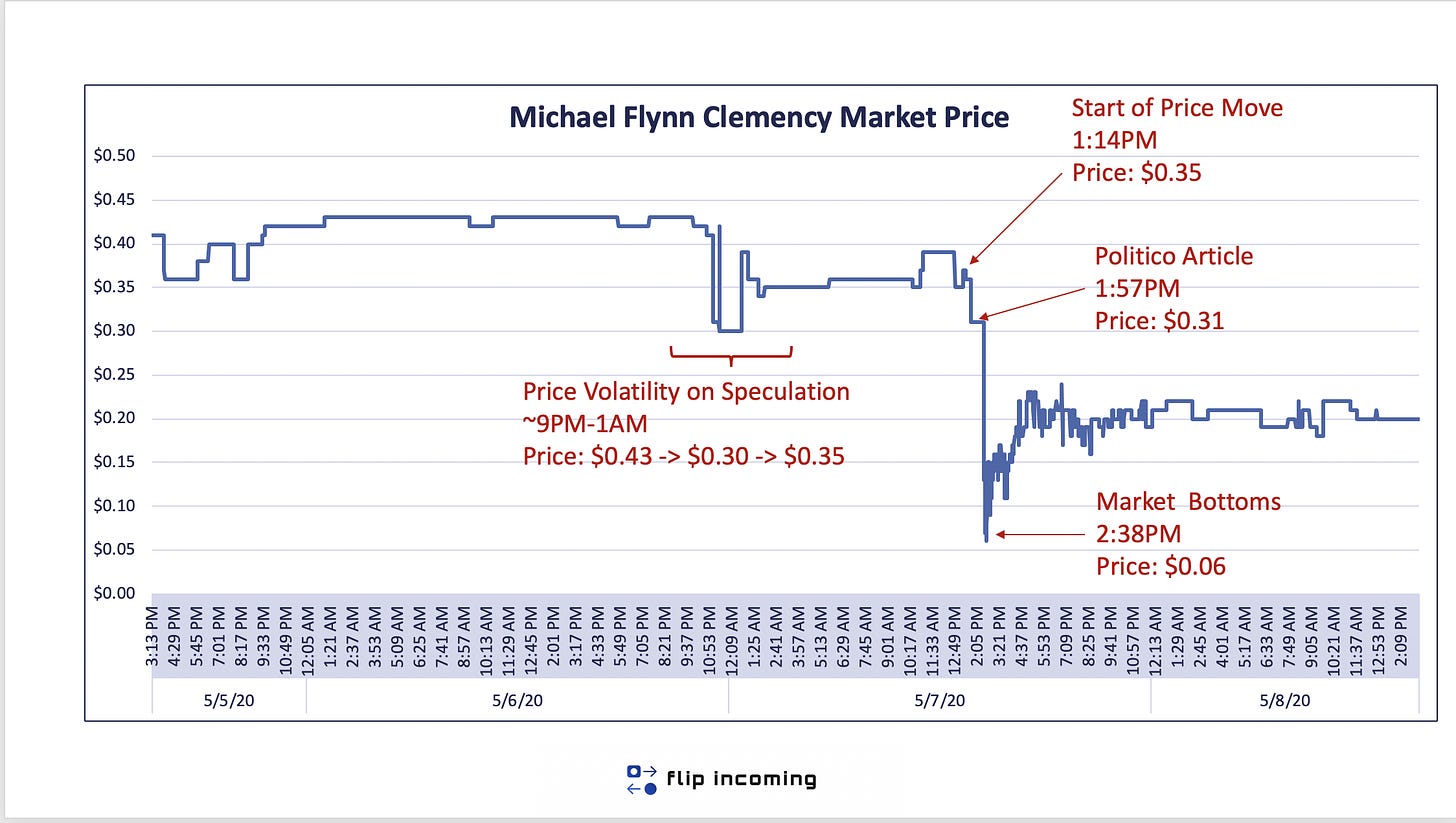 However, zooming in shows that Politico in fact was not the source of the major movement down. A tweet by the Associated Press, timestamped at 2:29PM, seems connected to the larger move.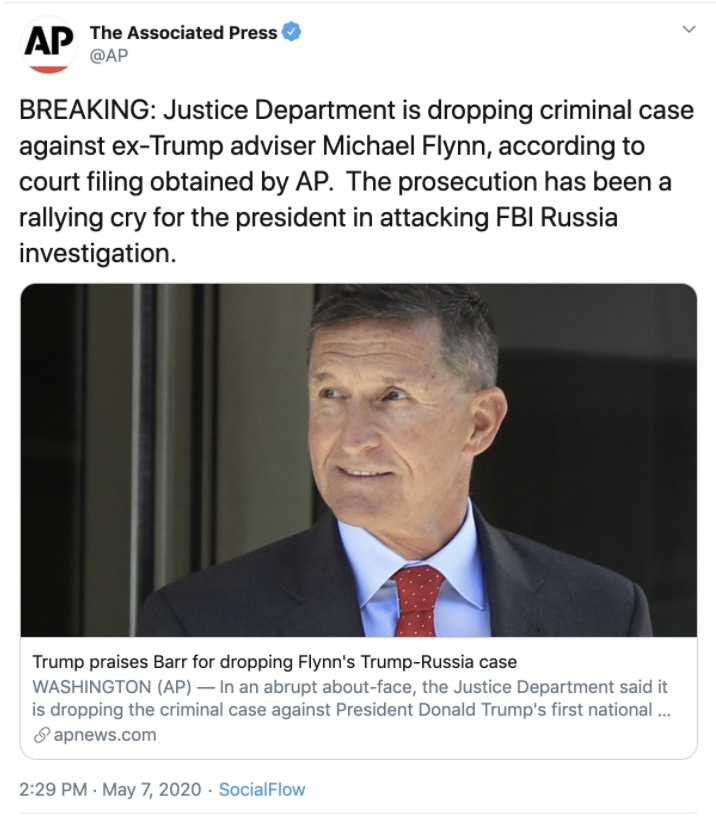 The market clearly began moving between 2:28PM and 2:29PM, strongly suggesting that the Politico article went unnoticed when it was first published (note that later, at 2:57PM, Politico tweeted the article out).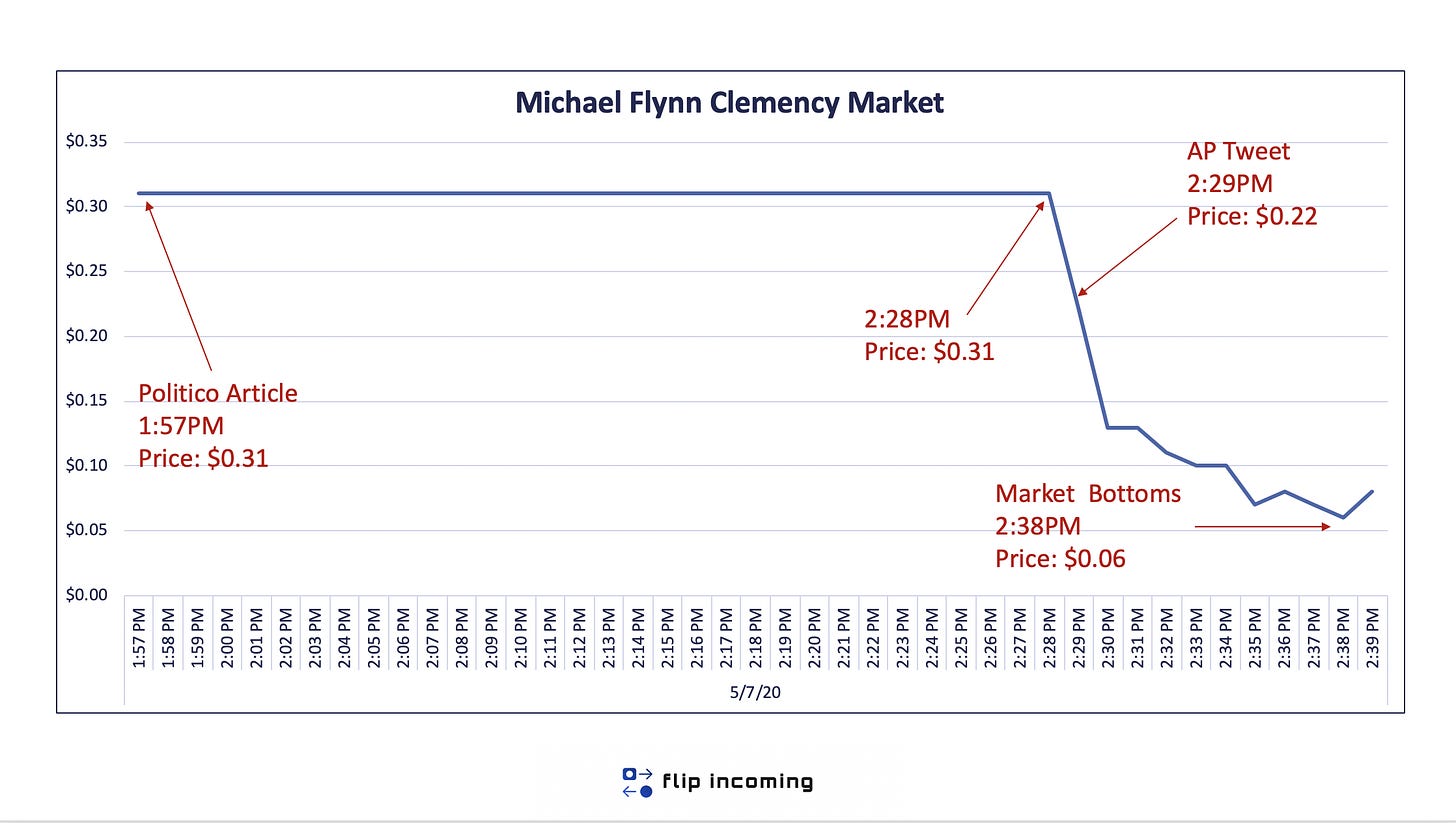 Once again, there are several interesting takeaways from this price action:
Clearly some people with knowledge of the primary source caused an early market move (anticipating Politico and every other news organization)

Twitter is the primary source for most traders
Traders who saw the Politico article had over 30 minutes to adjust positions and make some great gains yesterday.
Do you want more minute-by-minute market action analysis? Subscribe!